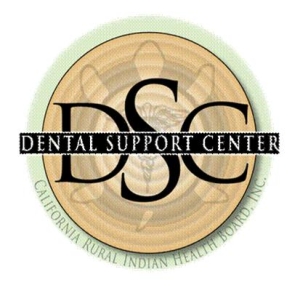 Healthy Smiles Through Tribal Partnerships
California Dental Support Center provides technical assistance and resources to 36 Tribal and urban health programs (107 Tribes), which operate 58 dental clinics, in the state of California.  The Dental Support Center provides educational presentations and preventive resources to 22 Head Start/ Early Head Start sites, and Tribal Day care centers that operate separately from the health programs.
Our Mission:
To reduce dental decay in Native American infants, children and adults in California Tribal communities. Provide training, technical assistance, and resources to Tribal and urban dental clinics operating in California.
The California Dental Support Center is one of the eight (8) centers funded by the Indian Health Service Clinical and Preventive Dental Support Centers Project.
Dental Support Center Program Goals:
Clinic Based Resources
Hands on Trainings for Dentists

Crown Lengthening Course
Oral Surgery
Mini-Implants
Pediatric Dentistry

Certification Courses for RDA/DA

Dental Sealants
Coronal Polish
Infection Control (8 Hours)

Annual Dental Conference (Held May of Each Year)
RDH Scholarships
Quarterly Newsletter
Medical/Dental Staff Presentations
Fluoride Varnish Application-For Medical Staff
Community Based Resources:
Oral health presentations to:
Head Start/Early Head Start staff/parents
Tribal Childcare Centers
Child Care Development Fund (CCDF) Program Providers
American Indian Infant Health Initiative (AIIHI) Program Providers
Aging and Oral Health-Presentations to Seniors
With no cost to you we provide the following:
Resource Kit: – Animal Dental Puppet, Set of tooth story books (8), coloring sheets, list of tooth songs with CD, Dudley and Dental Health DVD, discussion guide, tooth projects for arts and craft, brushing poster, tooth brushes Oral health presentation to staff, parents and children. Funds are available to provide refreshments for the presentation attendees. Toothbrushes/toothpaste kits for parents who attend the presentation Fluoride Varnish Application Trainings/Certification: The Dental Support Center facilitates hands on training/certification on fluoride varnish applications to community partners (Head Start staff, Early Head Start staff, Medical staff and Community Health Representatives).
Attendees will earn the certification/CEUs by completing: Part 1 – Online Course
Part 2 – Hands on Training Attendees will receive free fluoride varnish for application to Head Start/Early HS children.
Tool Kit for Home Health Advocates
The DSC partnered with the American Indian Infant Health Initiative (AIIHI) project to provide training and resources for Community Health Representatives (CHRs). The state funded AIIHI program has 25-30 CHRs from four tribal programs (United Indian Health Services, Riverside San Bernardino, and Sacramento Native American Health Center), that provide home visits to AIAN families with infants. The CHR Conduct home visits to approximately 130 native families with infants and young children. Each of these home visits is conducted at least once a month to educate and monitor the health of the infants.
DSC provides each of the AIIHI CHR with an oral health tool kit-resource to educate the parents, caregivers, and young children.
All CHRs receive trainings on fluoride varnish applications enabling them to provide this preventive service to infants and their older siblings during the home visits.
Parents will be made aware of an incentive ($15.00 gift card), if they make the child's dental visit within 2 months of the CHR visit. This incentive will be given after completing the dental visit.
The dental visits prompted by this intervention will be tracked in collaboration with the tribal clinic.
Oral Health Tool Kit includes:
Flip Chart
Brushing Chart
Dental Puppet
Healthy Mouth-Healthy Child DVD
Fluoride Varnish
Gloves/Gauze
Tooth Brushes
Toothpaste
Brochures
First Birthday Card Incentives
Trainings and Conferences
All instruction provided by Dental Board Approved Agency
Infection Control Certification:
Infection Control Course for Unlicensed Dental Assistants (8 Hours)
Please note: the Dental Support Center pays the class registration fees for attendees.
RDA-Dental Sealant Certification
Dental Sealant Course for Unlicensed Dental Assistants (16 Hours)
Please note: the Dental Support Center pays the class registration fees for attendees.
Coronal Polish Certification for Unlicensed Dental Assistants (16 hours)
Please note: the Dental Support Center pays the class registration fees for attendees.
Conferences:
2018 Annual CRIHB & CA IHS Area Dental Continuing Education Conference
2015 CA Dental Challenge Winners:
2015 CA Dental Challenge Winners
Elizabeth Lauron, DDS—Riverside/San Bernardino County IHC  (Southern CA Programs)
Rick Trahin, DDS—Feather River Tribal Health (Northern  CA Programs)
Chalise Morgan, DDS—Shingle Springs Tribal Health & Wellness Center (Central CA Programs)
Alice Huang, DDS—American Indian Health Services (Urban Tribal Programs)
Stacey Wobbe, RDH—Greenville Rancheria (RDH Representative)
Steve Riggio, DDS— Area Dental Officer (IHS/CAO)
Nicamer Tolentino, MPH—HSD Deputy Director (CRIHB)
Consuelo Gambino, BA—Dental Support Center Coordinator (CRIHB)
Jan Carver, MSHS, RDH—DTI Dental Project Coordinator (CRIHB)
Contact
Consuelo Gambino
Dental Support Center Coordinator
(916) 929-9761 x 1307
[email protected]
Nicamer Tolentino
Health Systems Development Deputy Director
(916) 929-9761 x 1303
[email protected]