Good Health and Wellness in Indian Country (GHWIC)
The CRIHB Advancing California Opportunities to Renew Native health Systems (ACORNS) is a CDC GHWIC funded project.
The project seeks to empower AIAN communities in California to promote policies, systems and environmental (PSE) change strategies –focused on reducing tobacco use and exposure, promoting physical activity and healthy eating and preventing chronic disease and the related risk factors. Twenty Tribes and Tribal organizations were awarded these CDC funds, the new initiative aims to prevent heart disease, diabetes, stroke, and associated risk factors in American Indian tribes and Alaska Native villages through a holistic approach to population health and wellness.
The CRIHB ACORNS overall project approach  is comprised of two Phases which allow Tribes and Tribal Health Programs an opportunity to conduct community health assessments (CHA) and create corresponding Community Action Plans (CAP).
In May 2014, the Centers for Disease Control and Prevention released a funding opportunity entitled "A Comprehensive Approach to Good Health and Wellness in Indian Country – financed solely by Prevention and Public Health Funding (CDC-DP14-1421PPHF14)." This opportunity was to offer support to prevent heart disease and prevent and manage type 2 diabetes and associated risk factors. There were two components to the opportunity. The California Rural Indian Health Board responded to Component 2 of the announcement to serve California.
The Advancing California Opportunities to Renew Native health Systems (ACORNS) overall project approach is comprised of two Phases. Phase I was conducted from 2014-2016 and consisted of assessing Tribal capacity of Tribes and Tribal Health Programs in California who were interested in creating social and built environments that support healthy living.  A total of 39 Tribes and Tribal organizations representing 71 California Tribes conducted a health assessment and developed a community action plan. CRIHB worked with these participating communities to gather baseline data, establish a baseline of current capacity and identify gaps, create a program/action plan to address identified needs and to provide leadership, technical assistance, training and resources to increase the capacity of each community to implement Component 1 activities in years 2-5. The Community Action Plan (CAP) provides a clear direction for communities to focus on policies, systems and environment (PSE) strategies. CAP's are used to plan local, population-based approaches to reduce the burden of chronic diseases most closely linked to physical inactivity, poor nutrition and tobacco use. This approach helps develop capacity and infrastructure for chronic disease prevention. In years 2-5, communities with completed assessments and action plans are able to apply for financial support from CRIHB to focus on policy, environmental and system (PSE) changes that influence the prevention and management of chronic diseases. This method of addressing chronic diseases fosters new partnerships between public health and community partners.
All Tribes in California are eligible to receive technical assistance even if they have not received financial support to implement Phase I or Phase II activities. CRIHB  conducts regular trainings and provides technical assistance focused on sharing resources, grantee experiences and successes in overcoming challenges in programs via statewide updates, and strategies for completing PSE activities. Resources will also be available via the CRIHB website and social media. In years 2-5, CRIHB will continue to work with Tribes to improve collaboration with community, state, and federal partners. CTEC provides ongoing epidemiological and evaluation support to all Tribes and Tribal programs in California through this project. For more information on CTEC, please visit: https://crihb.org/ctec/.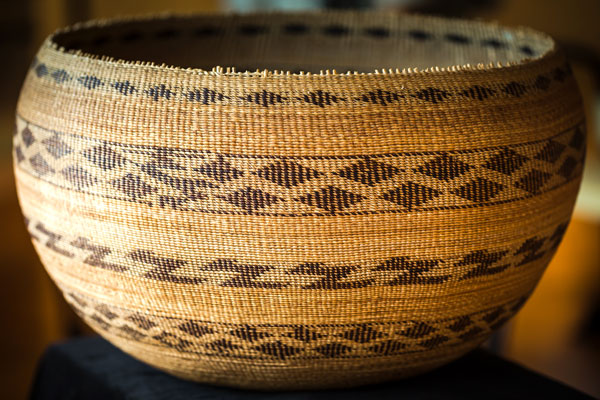 Tools & Tips
ACORNS and CITE programs are designed to increase public health capacity within tribes and tribal health organizations.  Under the tools and tips section you will find resources and links to outside organizations that we hope will be helpful.  If additional technical assistance is needed please do not hesitate to contact program staff directly.
Funding Opportunity

The California Rural Indian Health Board, Inc. (CRIHB) is excited, once again, to invite the submission of proposals for Phase II (2018-2019) of the Advancing California Opportunity to Renew Native health Systems (ACORNS) program AND the California Indian Tobacco Education (CITE) program. ACORNS and CITE are a Centers for Disease Control and Prevention (CDC) funded Good Health and Wellness in Indian Country cooperative agreement.
Requests for Proposals (RFP) will be released on August 3, 2018 and applications will be due September 4, 2018 by 11:59pm (PST).
Policy, Systems and Environment (PSE)
Other resources for PSE strategies:
What is Policy Change?
Laws, regulations, rules, protocols, and procedures, designed to guide or influence behavior. Policies can be either legislative or organizational in nature. Policies often mandate environmental changes and increase the likelihood that they will become sustainable. 
Examples of organizational policies include:
Child care sites requiring healthy options for all students
Provision of public land for green spaces, gardens or farmers' markets
Required quality assurance protocols or practices (e.g., clinical care processes)
What is Systems Change?
Change the impacts all elements, including social norms of an organization, institution, or system; may include a policy or environmental change strategy. Policies are often the driving force behind systems change. 
Examples of systems change include:
Ensuring a clinic goes tobacco free
Becoming a breastfeeding friendly agency
Revising organizational procedures to increase cancer screening rates among patient population
What is Environmental Change?
Physical, social, or economic factors designed to influence people's practices and behaviors. 
Examples of environmental change include physical social and economic change.
Physical: Structural changes or the presence of programs or services
Presence of healthy food choices at events and in vending machines
Enhance playgrounds or walking trails and transform the spaces into "community park" facilities
Availability of smoking cessation services to patients or workers
Availability of portable indoor/outdoor play equipment in child care centers
Installation of bike racks in community spaces
Social: A positive change in attitudes or behavior about polices that promote health or an increase in support attitudes regarding a health practice
Increase in favorable attitudes of community decision makers about the importance of nonsmoking policies
Increase in non-acceptance of exposure to second hand smoke from the general public
PSAs on local radio stations about healthy lifestyles and diabetes prevention
Economic: Presence of financial disincentives or incentives to encourage a desire behavior
Charging higher prices for tobacco products to decrease their use
Offering double vouchers/SNAP at farmer's markets